Choose the Best Lawn Care & Lawn Treatments in Severn, MD. Choose On The Green!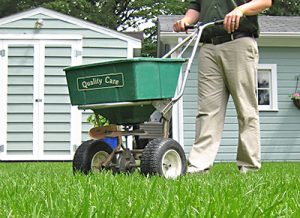 Either you just bought a new property in Severn, Maryland, or you are a seasoned homeowner with a penchant for pro landscaping, you know it is exhausting to keep your yard in perfect shape and healthy all year long. Those with active lives and lots of responsibilities barely have the time to enjoy their yards, let alone care for them daily. For all your lawn care services in Severn, MD, you have, however, On The Green!
Professional Lawn Care & Lawn Treatments Specialists You Can Trust
We are landscaping specialists with years of experience in delivering unique lawn treatments in Severn, MD, to all our customers. We know each lawn has its particular features and requirements. Therefore, we will first inspect all the elements and then devise a full-year integrated lawn active program to cover all your landscape's needs. With our certifications, science-based and organic lawn care programs, latest equipment, and tailored fertilizers, we guarantee your satisfaction.
On The Green in Severn, Maryland offers lawn treatments, fertilization, weed control, tree, and shrub care, core aeration, seeding, perimeter pest control, mosquito, flea, ant, tick, mole & rodent control and much, much more…
---
Find the information you need? Then fill out our Free Estimate form and one of our experts will contact you to discuss your lawn care needs. Still have questions? Feel free to Contact Us. We are always happy to answer any concerns you may have. For Fastest Service, give On The Green a call at 410-695-0444