You may request services by calling our office at 410-695-0444, or you can fill out our quick and easy Free Estimate form and a representative will contact you. We check our emails frequently so expect a response the same business day. Please contact us with any questions or concerns you may have. We are ready and waiting to assist you.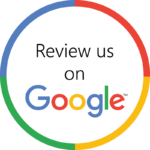 Compliment Your Technician
Have you used On The Green and would like to compliment your technician? By all means, let us know and we will pass it along. This is a great way to let us know our technicians are going above and beyond! This also assures that those technicians remain part of our core team that services your lawn care needs.