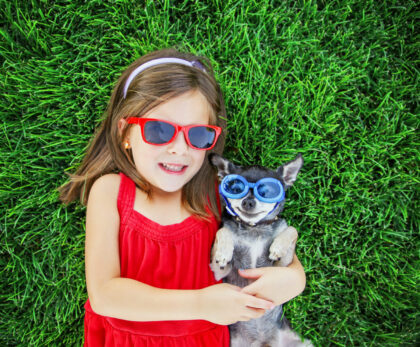 As hard as it is to believe, mosquitoes continue to be a pest. Their peak season is in the spring and summer months, but the insects will remain active as long as relatively warm and humid environments persist. Let us tell you more about the way we implement our mosquito control services for Pasadena homeowners! 
Our Implementation Methods Are Super Effective 
The dedicated technician we send to your Pasadena property executes numerous approaches to help eliminate the mosquitoes affecting your lawn and landscaping. First of all, they'll inspect the property for potential sources where the mosquitoes are thriving. The most common hiding spots where mosquitoes hide and breed are in particularly shady areas of your yard. They also prefer to lurk in tool sheds and backyard playgrounds. The next step is the deployment of safe water treatments. These treatments reduce populations by preventing them from using puddles or ponds as convenient breeding grounds. Best of all, these treatments are perfectly safe for humans, pets, and other animals. The final step involves the usage of low toxicity insecticides. These insecticides are paired with repellents formulated to keep mosquitoes away for three weeks or more!
Reasons to Choose Our Services 
Our substances are guaranteed to be safe, eco-friendly, and reliable. These organic formulas and repellents safeguard your lawn, your family, and your pets. Even though the weather in Pasadena is starting to turn colder, you're going to want to spend some quality time outside. Bug bites are annoying, itchy, and painful. Don't put up with them anymore! Our technicians will visit based on a carefully arranged schedule to eliminate these pests and monitor the performance of the substances we use!  
Would You Like to Know More? 
Keeping mosquitoes under control all year long is important. If you'd like to know more about what we can do for you, feel free to fill out our Free Estimate form! One of our team members will get back to you and discuss your lawn care needs with you. We have a Contact Us page you can use, and we promise to address all of the questions and concerns you might have. And if you require services on a faster turnaround, give us a call! Our phone number is 410-695-0444.  
On The Green Lawn Care is Here for You! 
On The Green, Inc. was established back in 1994. We started as a small business that served the area around us. We've expanded tremendously in the decades since, focusing on quality, customer service, and outstanding results.  Incorporated in 1997, our brand has become renowned throughout the state of Maryland. Do you adore social media? Email us at [email protected], call us at 410-695-0444, and find us at our street address: 777 Annapolis Road, Gambrills, Maryland 21054. Grow with us on Facebook and Google!