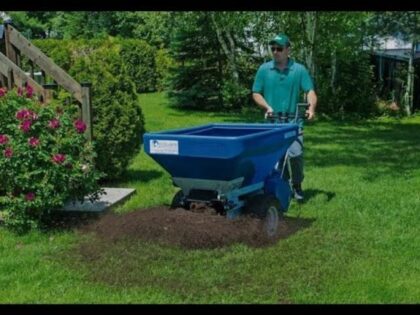 Organic composting can help your home's lawn thrive. Even though you might only associate this technique with your garden, it has a wider range of benefits than you expect. This time around, we'd like to discuss with you the reasons why organic composting is so important. What tips, tricks, and methods should you follow? We're excited to share with you some great advice and pointers! 
What is Compost in the First Place? 
Let's begin by defining Compost. Decomposition is the natural process that results in this resource. Once it stabilizes, the compost that remains becomes "humus," which is also known as simple Compost. Why does it become so valuable? The soil is rich enough to help your garden absorb more nutrients and then explode with color. Without compost, your garden can't grow as strong and resilient. 
Composting is Incredibly Beneficial 
In simplest terms, composting comes from organic materials. So all composting is technically organic composting.  As you might have gathered, organic composting is incredibly beneficial. It makes a literal world of difference. Utilizing the microbial organisms and bacteria added to your soil the lawn thrives by improving the absorption of existing nutrients in the soil.  
What This Approach Can Do for Your Landscape 
Organic Composting reduces the fertilizer requirement for your lawn and landscape.  With time the roots will develop deeper and the lawn will require less water.   A deeper, stronger root system yields a thicker lawn which safeguards against pests and disease.  In addition, composting helps balance the pH by decreasing acid in the soil.   Overall, Composting is a healthy way to make the lawn healthier with a natural product!
On The Green, Inc.  Lawn Care is Here for You! 
On The Green, Inc. was established back in 1994. We started as a small business that served the local area. In the decades since, we've expanded tremendously. Incorporated in 1997,  our brand has become renowned throughout the state of Maryland. Do you adore social media? Email us at [email protected], call us at 410-695-0444, and find us at our street address: 777 Annapolis Road, Gambrills, Maryland 21054. Come and grow with us on Facebook and Google!