Pest Control in Severn MD
Families love to spend time in their gardens with family and friends, enjoying their hard-worked landscapes and yard. But what do you do when mosquitoes ruin your evening dinner, or ticks threaten your health and life while you take a picnic in the back yard? When it comes to mosquito, flea, ant & tick control, you cannot be too careful because these insects carry parasites and cause diseases. Many think that well-tended yards do not represent breeding grounds for such insects, but things are more complicated than they seem. Today, we have some information from you regarding these pests and the methods employed by our experts in pest control in Severn, MD.
Should You Call an Exterminator in Severn, MD?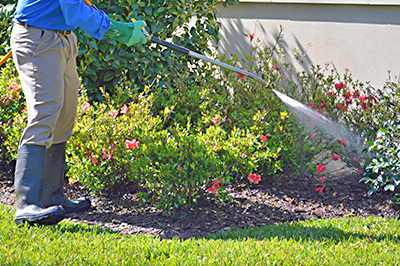 You should worry about pest control in Severn, MD, if you feel that insects on your property give you a lot more trouble than they should. Compared to the usual lawn and landscape pests, ticks, fleas, ants, and mosquitoes pose a direct danger to people and pets' health and life. Even the CDC lists 16 tick-borne diseases and a variety of parasites spread by fleas across the country. On the other hand, mosquitoes, besides being annoying, also carry plenty of viruses. The last thing anybody needs these days is a new health threat.
In other words, if your pets get frequent bites from fleas and ticks, while your guests cannot enjoy a few hours of peace without mosquitoes attacks, it is time to call our mosquito, flea, ant & tick control experts in Severn, MD.
How Do We Approach Pest Control in Severn, MD?
First of all, we provide you with a thorough assessment of the areas where such insects dwell and proliferate: stagnant water bodies, landscape water features and ponds, outdoor structures, shade areas, shrubs and bushes, humid areas, wooden areas, and more.
The second step is to tailor a long-term program, spanning over the months of highest insect activity, to exterminate them at their source and prevent new insects from coming and thriving on your property.
As insect-repelling substances go, we use low-toxicity products that are safe for people, pets, and water bodies but kill adult insects and their larvae on the spot. Treating breeding grounds ensures the efficiency of these applications. We guarantee that after each mosquito, flea, ant & tick control application, you will not have new insects bothering you for about a month.
If parasitic insects give you trouble, contact us for a free estimate and get the best pest control in Severn, MD, that guarantees your safety!