Pest Control in Edgewater MD
When homeowners think about pest control, they consider the common garden pests that threaten your lawn, soil, vegetation, trees, and so on. But your properties are the victims of other types of pests – parasitic insects that can damage your crops or turf grasses but, most importantly, threaten your health and even life. Given the current concern over diseases spread by ticks, fleas, mosquitoes, etc., professional pest control in Edgewater, MD becomes mandatory. Moreover, our experts also provide you with ant control services, as ants are dangerous to crops and your house's infrastructure. So let's see what our mosquito, flea, ant & tick control specialists can do for you!
What Should You Know About Our Multi-Step Service of Pest Control in Edgewater, MD?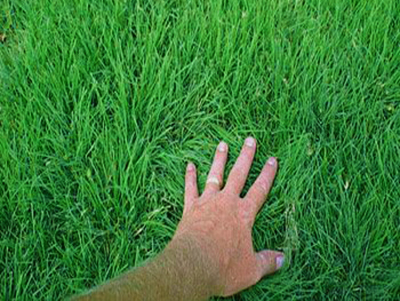 If you see your pets bothered or hurt by ticks or fleas, you know you have to intervene before the situation becomes dire and your family starts suffering from fleas, ticks, or mosquitoes' bites. As you know, ticks carry a handful of dangerous parasites and cause life-threatening Lyme disease. Here is what you need to know about pest control in Edgewater, MD, regarding our multi-step program:
The first thing our mosquito, flea, ant & tick control specialists is to perform a thorough assessment of your property. Our experts check out all likely areas that might entertain the breeding and thrive of such parasitic insects: shade areas, water fountains, ponds, irrigation systems, outdoor structures, shrubbery, wooded areas, etc.
The second step is to identify the severity of the insect infestation. Depending on the types of insects and their numbers, our specialists in pest control in Edgewater, MD, will use a low-toxicity product to kill adult insects and their larvae. Moreover, they will also treat the breeding grounds of these insects.
Following the initial application, our experts will regularly revisit your property to assess the situation and resume the treatment. Our service includes six visits during the active periods of fleas, ants, and ticks. For mosquitoes, our service contains eight trips during the optimal summer months.
Get a Professional Exterminator in Edgewater, MD, Now!
You should also know that we guarantee that all our mosquito, flea, ant & tick control applications will keep such insects away from your property for about 3-4 weeks. For mosquitoes, we offer a safe water treatment to standing water or other humidity sources.
If you want to seize the opportunity and get professional pest control in Edgewater, MD, give us a call or write us an email! Make the best of our contact form to ask for a free estimate!