The Best Lawn Care & Lawn Treatments in Severna Park, MD, for the Greatest Yards All Year Long!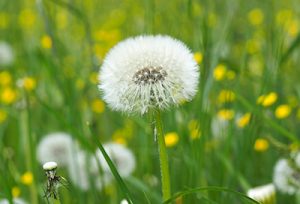 When it comes to lawn care, most homeowners feel it is an overwhelming full-time job. It is true. Your lawn and landscape need constant supervision and maintenance. If it's not weeds and pests, it's draught, tree diseases, or insects. On The Green's year-round lawn treatments in Severna Park, MD, cover all your yard's needs. We work with each customer in a personalized manner, tailoring integrated lawn care programs at the highest of the industry's standards.
Certified Lawn Care & Lawn Treatments in Severna Park MD to Ensure the Health of Your Lawn
With our cutting-edge irrigation systems, organic blends, certified pest control methods, and tested-and-true commitment to our customers' satisfaction, On The Green, Inc. delivers the best lawn care in Severna Park, MD, at competitive prices. Our goal is to treat your lawn for all its uniqueness and strengths. We use organic nutrients for the soil and employ certified fertilization programs to ensure the resilience and health of all your landscape elements all year long.
On The Green in Severna Park, Maryland offers lawn treatments, fertilization, weed control, tree, and shrub care, core aeration, seeding, perimeter pest control, mosquito, flea, ant, tick, mole & rodent control and much, much more…
---
Find the information you need? Then fill out our Free Estimate form and one of our experts will contact you to discuss your lawn care needs. Still have questions? Feel free to Contact Us. We are always happy to answer any concerns you may have. For Fastest Service, give On The Green, Inc. a call at 410-695-0444